Singapore's construction sector is amongst the fastest growing sectors. A strong projected construction demand is sustained at between $26-32 billion, anchored by public sector projects. Singapore aims to develop the city by the year 2030, expanding our MRT transport lines to create a highly connected Singapore, build more houses and leisure spaces. There are plenty more opportunities in the sector.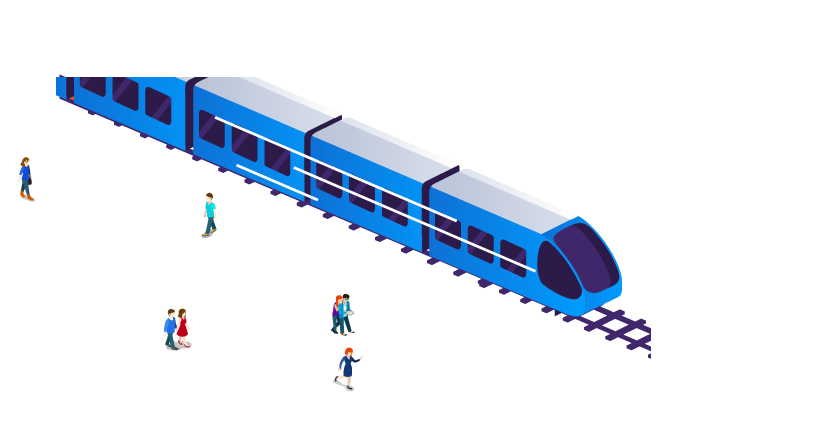 Multiple Career Options
This industry is facing a stronger push for productivity as design, presentation and calculations will increasingly be done by software. Engineers must be skilled in using CAD authoring software as there is no room for employers to hire additional staff to translate an engineer's ideas into the building model.
Being a CAD drafter is not your end goal. You can aim to become a structural/civil/mechanical/ electrical engineer, project manager or BIM specialist. These positions require skills and industry experience that a local university education cannot adequately provide.
Grow Your Career
After the Minimum Employment Period*, get the chance to remain under AcePLP's alumni network. AcePLP leverages on its extensive partner base to help you source for BIM assignments or job placement opportunities.
Build your BIM Portfolio
Our HR team will send you on more challenging projects that involve coordination and management skills. Such projects tend to command higher contract prices, so your VPC will increase too. Take this option if you wish to build up your CV, because going on multiple assignments will exponentially increase your knowledge by challenging you to learn all the time.
Join a Client
If you liked working with our clients that you encountered as part of this Apprenticeship Programme, consider taking up our Transfer of Employment Programme, in which we have agreement from all three parties (You, AcePLP and the Client) to transfer your employment to said Client. As part of this Programme, you stand to receive an incentive of 20% from the client transfer fee, in addition to a performance bonus of up to $5000. There is no need for you to submit a resignation letter, nor is there a need to serve a notice period.
Find Another (or Similar) Jobs
Say you didn't like any of the Clients you worked with during the course of the Apprenticeship Programme – but you know that your experience is not limited to these companies only, and still wish to pursue a career in the Architecture, Engineering and Construction industry. Headhunters from AcePRO will work with you to identify more suitable employers with whom you can continue your career. They will arrange interviews for you to meet potential employers, send you Job Descriptions of available openings, and prep you for these interviews so that you always put your best foot forward.
Be a Professional Freelancer
Be your own boss. Gain more personal freedom by taking on assignments whenever you wish to work, and stop whenever you want. Take this option if you do not wish to be tied down to an employment contract with anyone in particular. When we find suitable assignments, we ask if you wish to participate in them as an independent contractor. Up to 80% of the contract fees from these assignments will go directly to you, while we retain just an administrative charge.