The Productivity Solutions Grant (PSG) is a funding scheme from the Singapore government  that allows small businesses (SMEs) to tap into funding for up to 80% of an IT solutions' qualifying costs. The intention of PSG is to enable businesses to scale their digitalisation efforts.
The COVID-19 outbreak has broadened the scope of these grants to include new areas like:
1) Online Colloration Tools
2) Virtual Meeting Tools
3) Queue Management Systems
4) Temperature Screening Tools
How do I apply for Productivity Solutions Grant?
The steps to apply for funding are quite straightforward:
1. Obtain a quotation from a pre-approved vendor from Tech Depot
2. Apply for the grant on the Business Grants Portal 
3. Submit approval of grant to pre-approved vendor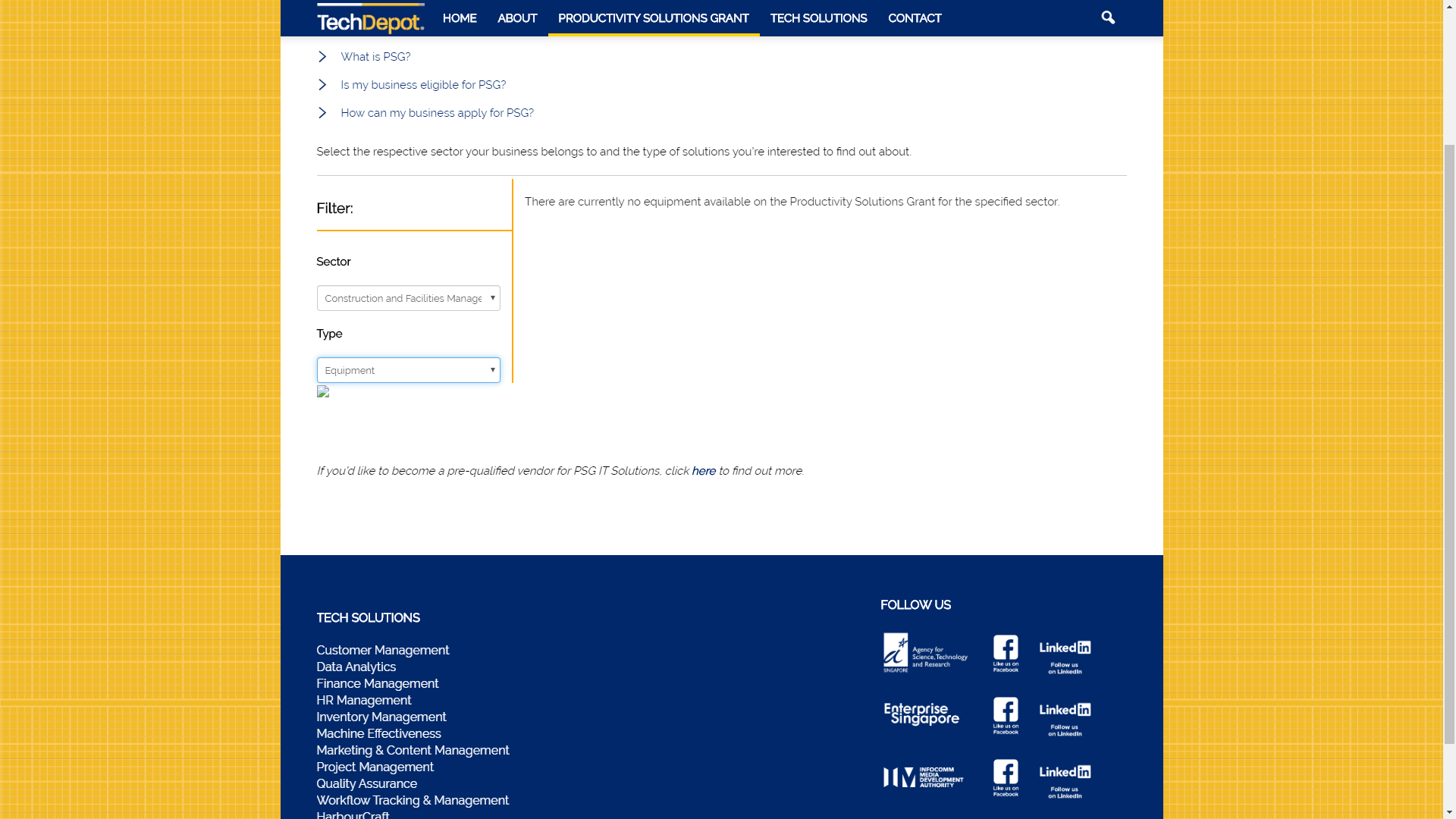 In order to prevent abuse of the grants system, Enterprise Singapore has put in place some stringent measures to control the disbursement of grants. This is how they may affect you:
You have no control over the exact solution you need
The solutions that are available for funding are limited to those available on Tech Depot. If your desired solution provider is not listed on the website, you will not be able to apply for the funding.
Enterprise Singapore applies stringent testing to every vendor listed on the site. Certain qualities that they look out for are the value of the solution, as well as the vendors'  track record of clients.
As the disbursement of the grants effectively ends on December 2020, we can only hope that one of the CAD resellers get listed on Tech Depot soon.
If you have a purchase history with the solution provider, you cannot apply for funding under PSG
For example, many contractors and construction companies use expensive CAD software on a daily basis. Autodesk's AEC Collection can cost up to $4,500 per user / annum. Naturally, many businesses would like to be able to apply for subsidies for such a signficant expense.
However, as software such as AutoCAD and Revit has been used by the industry for decades, it is highly unlikely that it would be a first-time purchase of the software for many of these businesses.
What are the most useful solutions available to construction companies?
Unfortunately, to date there has been no funding available for tools such as 3D scanners, drones, and 360 cameras that could be beneficial for some scan-to-BIM workflows.
Nonetheless, there is a whole suite of software solutions such as ERP systems, Office 365 packages, and laptop bundles that would be highly beneficial to any company that is looking to digitalize their existing workflows.
In view of the need to support remote working workflows during the extended Circuit Breaker, many companies have been looking into cost-effective laptop bundles for their company. A more comprehensive review on these laptop bundles can be found here.