Work as a rockstar engineer in a smart city like Singapore! A changing urban environment calls for new skills. Electrical and Mechanical Engineers are increasingly expected to be equipped with IT skills to convey their design ideas and construction methodology effectively. BIM skills are crucial for everyone in the built environment, creating and simulating building and infrastructure models before the actual construction on site.
To facilitate your professional transition, AcePLP is offering a 26-month CAD/BIM Work-Study Programme to train you for a career in Singapore's Built Environment. This is the most established work-study programme in Singapore with a 20-year track record that has produced thousands of engineering professionals. The Electrical and Mechanical BIM Engineer is responsible for the development and management of digital models for buildings and infrastructure. On completion of the initial 2-months classroom training, you will have an opportunity to learn on-the-job alongside industry experts and build your expertise with us.
here's what people have learned on the job:
The most established work-study programme in the Built Environment with over 20 years track record.
Skills: An intensive two-month technical BIM and CAD training will be provided.
Experience: Learn on-the-job as you work across building and infrastructure projects in Singapore.
Network: Build your expertise and professional network with us.
This program counts towards the fulfilment of pre-requisite for the SUSS Bachelor of Building and Project Management, and NUS Bachelor of Technology in Engineering.
Technical Skills & Competencies
Jobs For green building Graduates
Fresh graduates are welcome to apply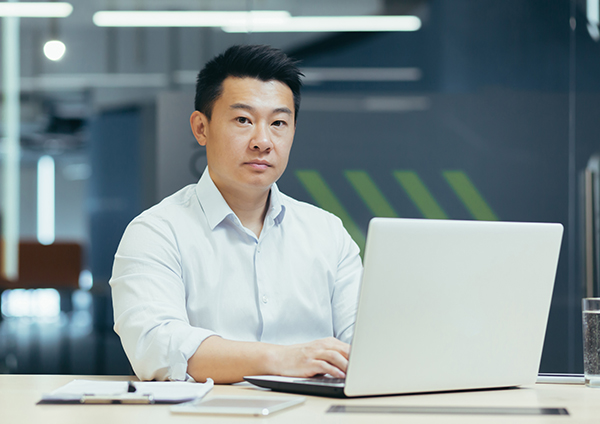 Entry-level candidates and mid-careerists may apply. Strong interest in pursuing a career in the Built Environment Sector.
Degree/Diploma/ITE in Built Environment-related fields:
Other qualifications considered: Any engineering subjects, Intelligent Building Technology, Graphic Arts, Visual/Product/Interior Design, Landscape Architecture, Environmental Engineering, etc.
Professionals with prior experience in BIM may request a skills test to fast-track their development at AcePLP.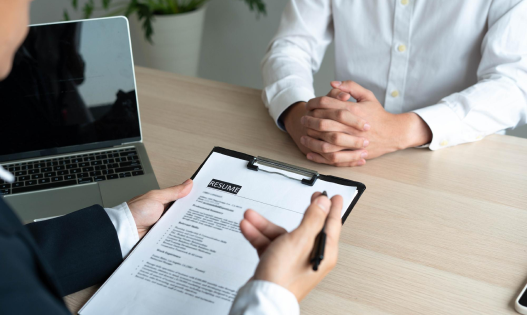 Other qualifications considered: Any engineering subjects, Intelligent Building Technology, Graphic Arts, Visual/Product/Interior Design, Landscape Architecture, Environmental Engineering, etc.
Professionals with prior experience in BIM may request a skills test to fast-track their development at AcePLP.
Role of green building graduates in acePLP
Fresh Green building graduates and mid-careerists with no prior work experience will complete 2 months of classroom training in BIM and CAD applications. The training is conducted by Ace Industry Academy (AIA), the official training arm of AcePLP, will prepare you as you embark on your career as a green building BIM Modeller. AIA is an SSG/WSG approved training provider, and some modules which you attend during this period will be WSQ-accredited, and in line with the national skills framework for the Built Environment. (SSG/WSG is a statutory council formed by the Ministry of Manpower and Ministry of Education.)
Certificates will be awarded on completion of classroom training, and thereafter, you will be assigned to work on projects to gain experience. To guarantee a smooth transition, AcePLP pairs freshly trained BIM modellers with senior colleagues or Alumni. Trainers will also be on hand to assist the new modellers if they run into any challenges. The experience you gain from participating in projects can be used towards the Digital Delivery Management Accreditation Scheme.
Increasingly, the objective of creating buildings is to create a structure and application of processes that are environmentally responsible and resource efficient throughout a building lifecycle.
As a BIM modeller with a green building diploma/degree at AcePLP, your domain knowledge is cross-disciplinary in nature, and you may be deployed in Architecture, Structure or Mechanical and Electrical type of projects. You will be assigned to jobs in digital delivery BIM where you will deliver cross-functional BIM services to the client on behalf of the AcePLP team.
As you learn and progress in the digital delivery services role, you may be moved into projects that require a great deal of integration and coordination with other stakeholders, because the role of design and construction is often a collaboration between consultants, contractors, and specialists.
Your knowledge of Green and Sustainable Buildings can be applied for BIM models by modifying the designs to make it greener and more efficient. The wider your scope of experience across multiple engineering disciplines, the better you can apply your knowledge of Green Building into different aspects of the building lifecycle, which includes the planning, design, construction, and maintenance of buildings.
What You Will Learn On The Job
In the 26-month AcePLP Career Advancement Programme, you start off in our classrooms to undergo intense technical training in BIM to build your foundational skills in Digital Delivery Management. This prepares you for your career in BIM, as well as jobs in Green Building and Sustainability. Through our training programme, we ensure that you gain the ability to use the most popularly used BIM products in Singapore, which are Autodesk Revit, Bentley OpenBuilding, OpenRail and OpenPlant.
This gives you the flexibility to work on various kinds of building and infrastructure projects in Singapore. We will also cover the use of 2D products such as AutoCAD and MicroStation, which are crucial for the documentation of the BIM models. As and when the use cases arise, we will put you through training in 4D BIM products, combining the BIM model with a Microsoft Projects or Primavera P6 schedule using products such as Synchro 4D or Navisworks Manage, enabling you to deliver on Virtual Design and Construction processes. You may undergo other types of training depending on your interest and where the opportunities take you.
what is your career progression like?
The Digital Delivery Management track involves the adoption and implementation of up-to-date emerging digital technologies to optimize operations and processes, improve collaboration and enhance work efficiency. There are many opportunities for Digital Delivery Management jobs, so long as your interest lies in technology implementation.
You can progress in this track to become an expert DDM professional, rising in the ranks to become a Tier 2 (Lead) BIM Manager, where you will play leading roles in project delivery, digital solutions and adoption, competency building and innovation to organisations or project teams in the Built Environment.
At the height of your career in the DDM track, you can aspire to be a Chief Digital Officer (Tier 1), a C-suite role where you will oversee the implementation and innovation of digital solutions to achieve digital transformation in the business, leading the strategic direction in your team. 
Alternatively, you can move into other tracks in the Built Environment that is of interest to you, such as in Architecture, Engineering Design and Consultancy, Construction, Project Management and Facilities Management. With a domain knowledge grounded in construction through the experience in projects, armed with a spatial awareness via your 3D modelling and visualization skills, you can enter other tracks to continue to build domain expertise and experience.
Increasingly, your diploma/degree in Green Building will be an important aspect for a career in Project and Facilities Management, as new technologies are being developed to complement current practices in creating greener structures. Within careers in Green or Sustainable Buildings domain, you have the advantage of applying digitalization through BIM technology to achieve Green Building targets, enhancing your employability for jobs in Green Building, Project and Facilities Management.
gain industry recognition as digital delivery management professional
The skills, knowledge, and experience which you gain from participating in this apprenticeship programme will make you eligible to become an accredited professional in the Digital Delivery Management (DDM) track of the Built Environment. This is a nationally recognized industry accreditation scheme that provides a structured framework to assess and recognize your digital skillsets. The recognition can help you ensure appropriate remuneration and enhance employability. By gaining the requisite skills and experience through our apprenticeship programme, you will minimally qualify as a Tier 4 DDM Professional (Assistant Specialist), commonly known in our industry as a BIM Modeller, at the end of the 26-month programme. If you have undertaken BIM coordination projects in the period of your apprenticeship, integrating models from various engineering disciplines such as Structure and Architecture to deliver coordinated combined services models, you may qualify at the Tier 3 DDM Professional (Specialist) level, commonly known in our industry as a BIM Coordinator. For information regarding the DDM Accreditation Scheme, visit
ddm.buildingsmartsingapore.org.
Career Pathways To Accredited Digital Delivery Management (BIM) Professionals
bim designs by our Engineers
Other Available Positions

IT Systems Engineer
Manage our existing network infrastructure and develop IT Solutions for clients to meet their business needs.

Human Resources
Engage with aspiring young engineers and develop policies and initiatives that nurture a learning environment.

Sales
Be part of a team sourcing out the best opportunities for talent development, and help us create valuable networks in the industry.

Production Operator
Collaborate on our print production line and delivery services